Regular price
$45.45
Sale price
$45.99
Unit price
per
Sale
Sold out
Moon Goddess Manifesting Kit
Welcome to our Moon Goddess Manifestation Kit! This kit is designed for use during Full or New Moon rituals, and includes everything you need to create powerful manifestation energy.
The Moon is a powerful time for manifestation, so take advantage of this energy by using our Moon Goddess Manifestation Kit. With this kit, you can create the perfect environment for manifesting your deepest desires. Light the candle, smudge with sage, take a relaxing bath, and let the magic of the moon work its magic.
Our Moon Goddess Manifesting Deluxe kit features;
A beautiful Moon Goddess candle,
Our special Moon Charged Water,
Dragons Blood sage for clearing and purifying energy,
Manifests Goddess Bath for creating sacred space, and a
Moon Goddess Soap to cleanse and purify your body.
The Moon Goddess Manifesting Mini kit is perfect for those who are new to moon rituals, and includes
A small Moon Goddess Candle,
Dragon's Blood sage
Our Moon Charged Water
An Abalone Shell is included in both kits for using during your ritual.

SINCERELY PACKED: Everything you see is sustainably sourced and packaged with sincere care and attention - even our packaging is recyclable!

USES: Perfect for cleansing rituals, neutralizing negative energy prior to meditation, mood management & elevation, chakra alignment. Specifically, our Moon Goddess Manifestation Kit products are great for aromatherapy, or simply burn for the pleasant and soothing aroma.
Great Gift:  It has everything you need to seize back the lost energies of your daily life. Makes a great housewarming gift!
The possibilities are endless! Trust your intuition and let the goddess guide you on your manifestation journey.

Share
View full details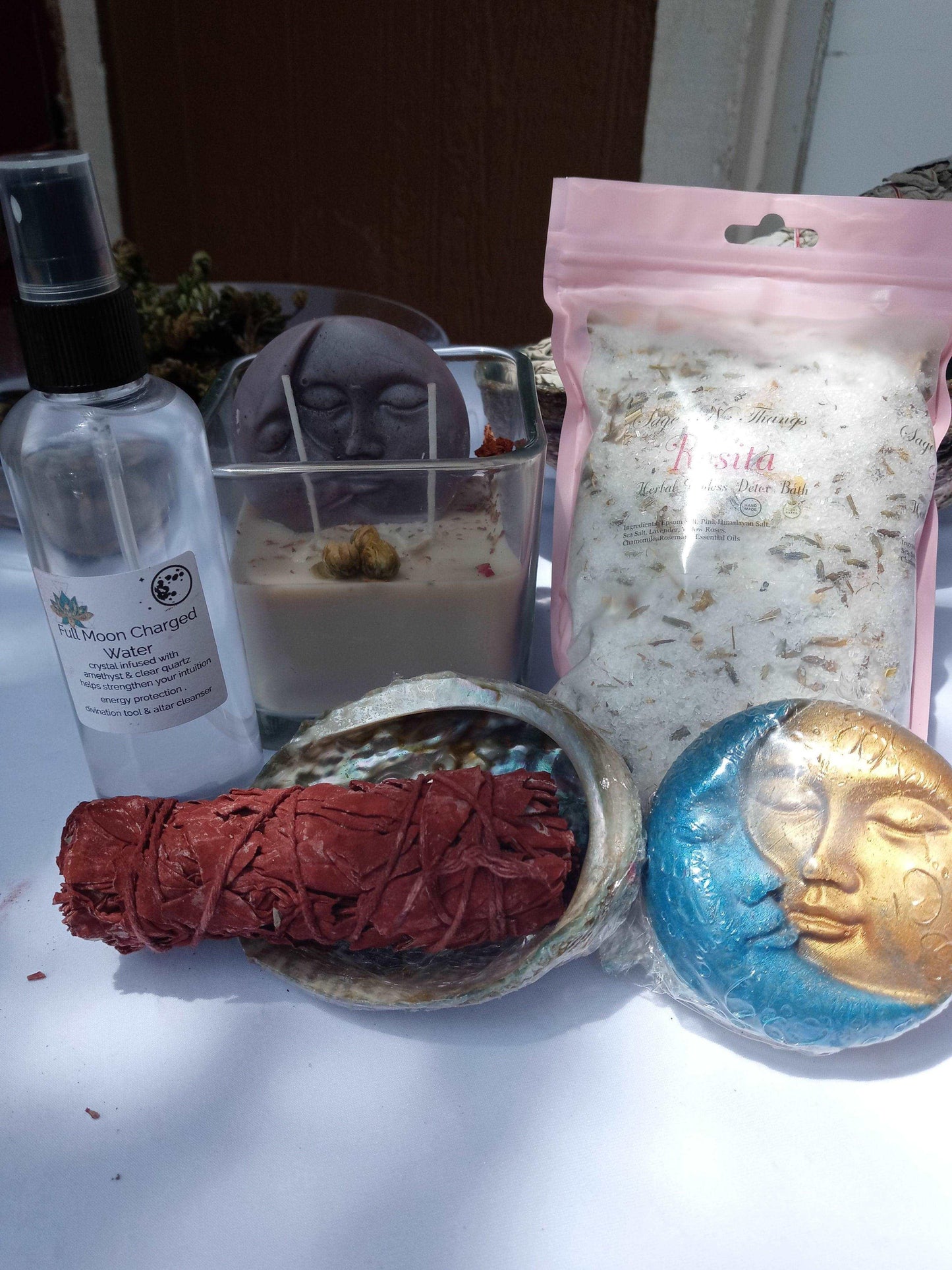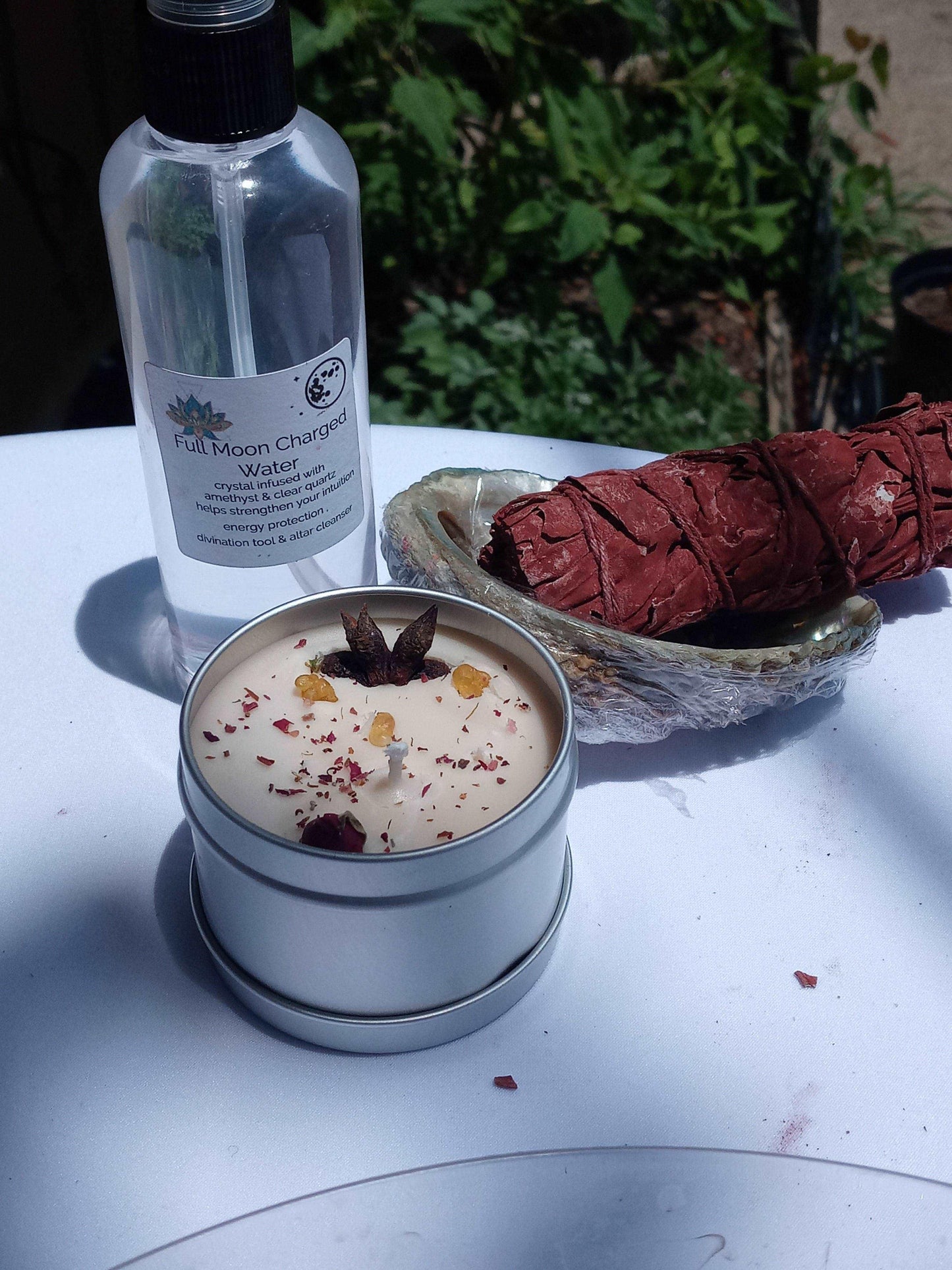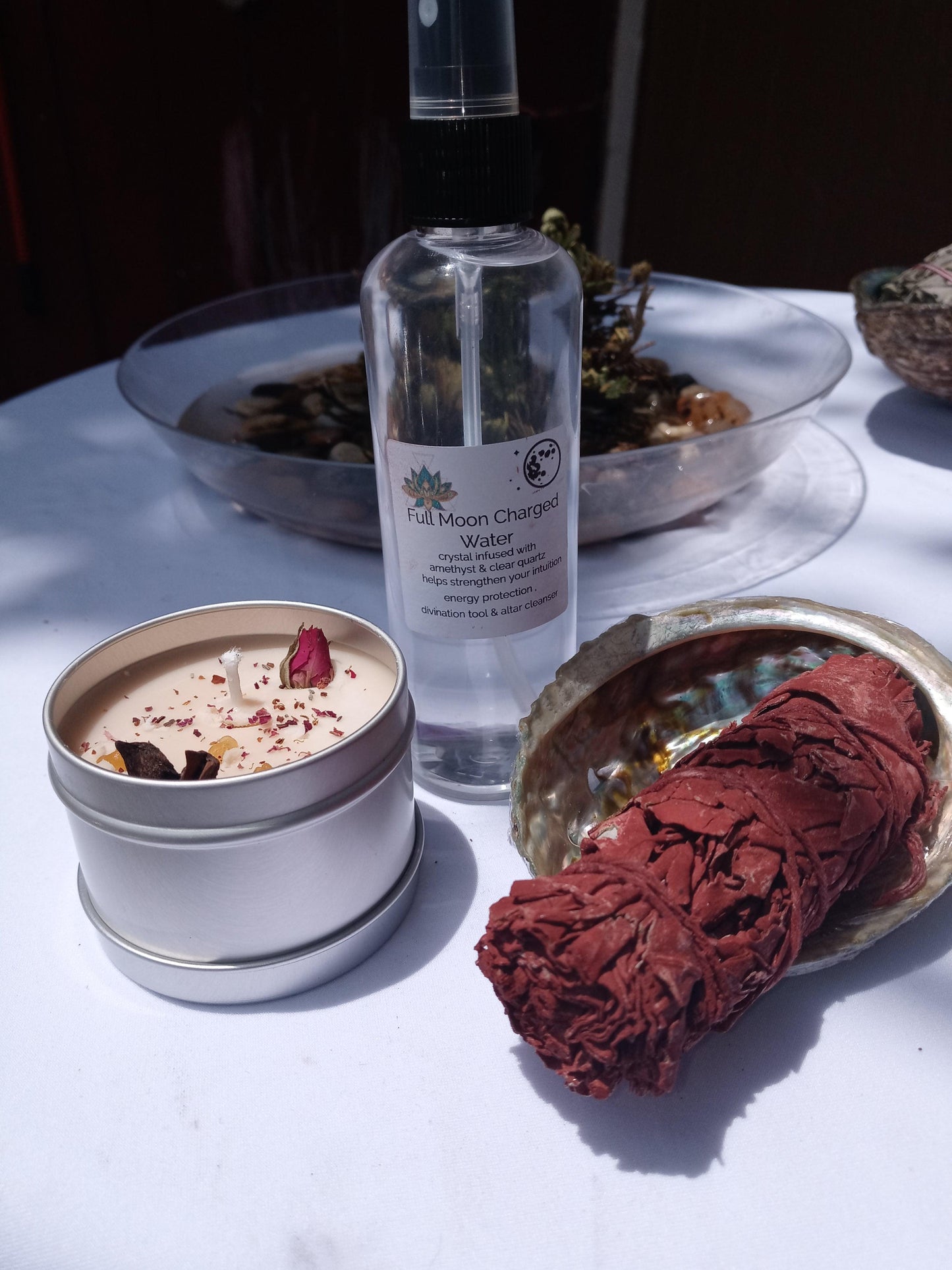 Moon Goddess Manifesting Kit